WM 2018: Six football songs from England everyone should know!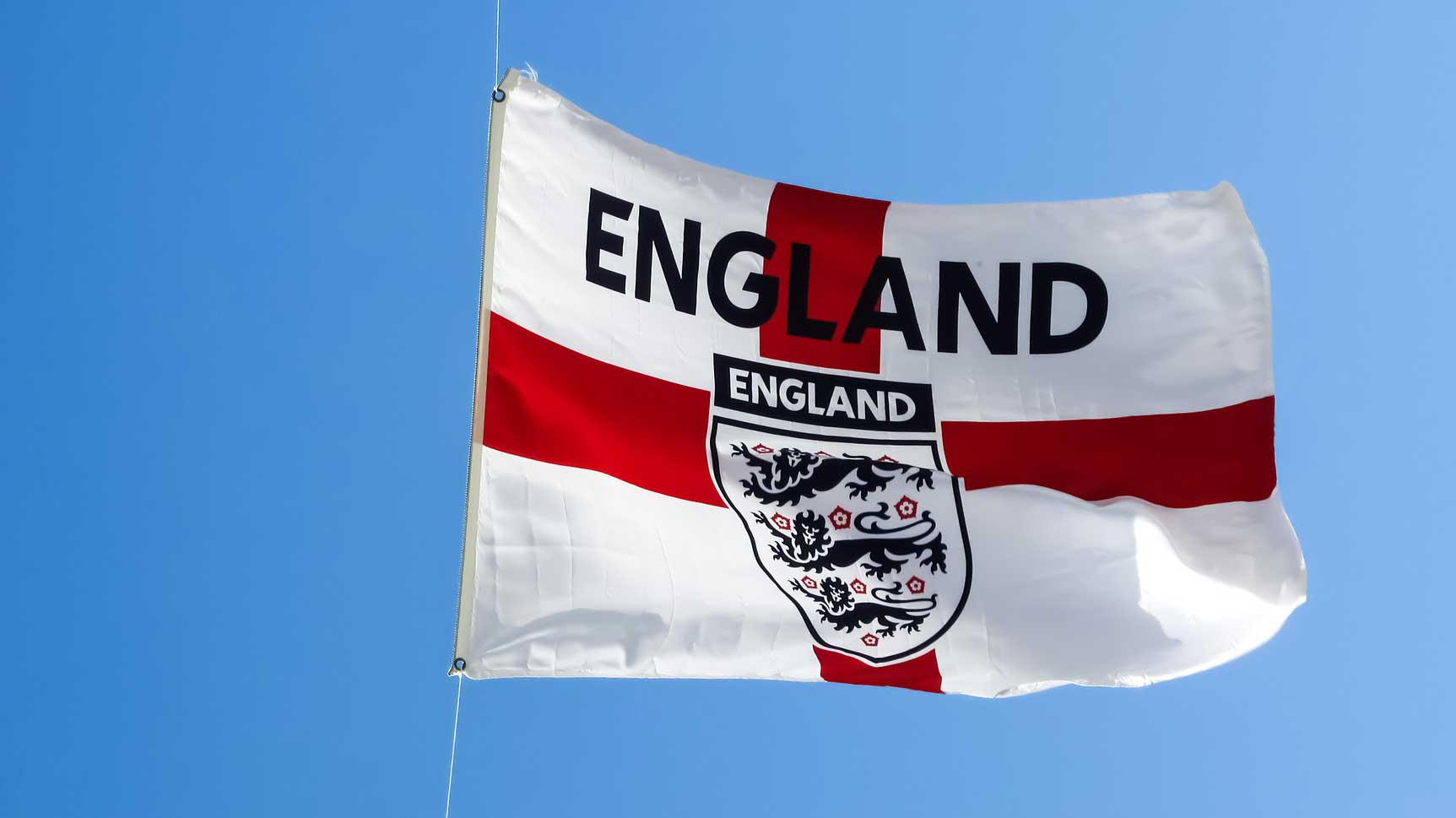 So langsam wird es für alle Fußball-Fans wieder ernst und die WM kommt näher. Mit dabei: Das englische Fußball-Team. Phil hat für euch dafür die englischen Fußball-Songs der letzten Jahrzehnte unter die Lupe genommen, die alle England-Fans mitsingen können solltet.
In a few days time, the 21st World Cup in Russia will begin, with the final taking place in Moscow on 15th July. As an English football fan, I have learnt – painfully over many years – to be realistic: England is not going to get anywhere near the World Cup Final this year. However if FIFA was to run a competition for the best football song of all time, England would be one of the hot favourites.
Whether originally written as official World Cup songs, adopted by fans as their club anthems or used as a theme tune by television, six songs will always be associated in my mind with the Beautiful Game and England. Here they are in chronological order – when they first came into football consciousness.
1. The Traditional: Abide with Me (1927)
This song is known to all English football fans, as it has been performed every year since 1927 before the FA Cup Final at Wembley, the last game of each season in England and the showpiece game of the oldest football competition in the world.
Abide with Me is in fact a Christian hymn written in 1847 by Henry Lyte and William Monk. Just as more famous and more modern songs have become firm favourites with German football fans (see below) churchgoers in Germany may recognize the tune – and the very similar meaning of the words – in the German hymn Bleib bei mir.
In 2015 the song was performed by a BBC choir made up from supporters with 64 clubs with the best memories of the FA Cup. We love our traditions in England!
2. The Classic – You'll Never Walk Alone (1963)
Originally a tune from a Rodgers and Hammerstein musical, You'll Never Work Alone was re-recorded in 1963 by Gerry and the Pacemakers, a Liverpool band and soon after became the Liverpool anthem. It's also been adopted by many supporters around the world including Celtic, Borussia Dortmund and Mainz 05. The 1963 original is still played over the club loudspeakers before each match, but I actually prefer the Toten Hosen version! This clip is taken from one of their live concerts.
For many football fans of my generation and older, You'll Never Walk Alone took on additional meaning after Hillsborough in 1989 where ninety-six Liverpool fans tragically lost their lives in the worst disaster in British sporting history. So perhaps for this reason, a good rendition of You'll Never Walk Alone before a game always brings out the goose bumps. Like in 2016 before the Europa League Quarter Final between Liverpool and Dortmund.
3. The Champions – We are the Champions (1977)
This classic anthem was released by the British rock band Queen in 1977 and has been sung loudly and boisterously by fans of many winning teams ever since! It was the official song for the 1994 World Cup in USA. In 2011 a team of scientific researchers from Goldsmiths University, London concluded that We are the Champions was the catchiest song of all time, based on research with thousands of volunteers!
Who can argue against science ? Certainly not the fans of Leicester City after their fairy-tale season of 2015-16. The singing's not perfect, but who cares…'cause we are the champions!
4. The Game-Changer – World in Motion (1990)
Arguably this song by New Order, released as the official England World Cup team song in 1990 changed the relationship between football and music for ever.
Up to this point, official national team songs were weak affairs with footballers trying their best (or not!) to sing some pretty mundane lyrics. The 1982 England song, This Time being a great example where I would say former HSV player Kevin Keegan's mullet (hair) and the 1980's pullovers are the most interesting aspects of the Video.
World in Motion was completely different. This was a song written by a proper band. New Order were formed in 1980 by three members of Joy Division, a famous English rock / punk band of the late 70's. World in Motion – a mixture of pop, electronic dance and rap – reached Number One in the UK charts in 1990. The popularity was probably due to the fact that unlike in 1982, it featured mainly the real musicians of New Order and only occasional chanting by England footballers. With one notable exception – the rap towards the end of the song is a solo from John Barnes, the Liverpool and England winger. Barnes went on to record two other UK Top 10 hits to go with his two League titles and an FA Cup winners medal.
5. Football as Opera – Nessun Dorma (1990)
Not technically a football song, but for all British football fans of my generation and older, Puccini's Nessun Dorma from the opera Turandot – preferably sung by Luciano Pavorotti – will be forever associated with the 1990 World Cup, the first (and unfortunately last) time that England has reached the semi-finals of a World Cup since 1966. A stroke of genius from the BBC to choose Turandot's classic aria as their theme tune for Italia 90, apparently Nessun Dorma was a major factor in making football a more popular game with women and the middle classes in the succeeding years, in part helping the commercial success of the English Premier League which was formed in 1992.
The 1990 World Cup has many memories for English fans – a roller-coaster ride of emotions to the semi-finals, David Platt volleying a winner in the last minute of extra time in the 2nd round against Belgium, Gary Lineker scoring several goals, Paul Gascoigne crying and of course …. in the end Germany won again!
This film was the closing moments of the BBC's coverage of Italia 90. Not great quality film, but I am sure Germans will enjoy the final moments.
6. The Greatest Ever of all Football Songs? Three Lions (1996)
Three Lions, performed by the popular English indie band the Lightening Seeds took the example of World in Motion one step further. Fortunately we are spared completely the voices of English footballers on this song. The text was written by two well-known comedians, Frank Skinner and David Baddiel. At the time of England hosting the European Championship in 1996, these two guys had a BBC show called Fantasy Football League, which was basically the two of them talking and joking about football as if they were real fans with players, ex-players, celebrities and other football supporters. Like Brits in the pub, but only on Friday night TV!
In Three Lions, with a handful of simple song lines, Baddiel and Skinner seemed to capture the whole range of emotions a typical England fan feels at these major tournaments – the hurt of games lost in the past, nostalgia for 1966, a built-in pessimism, pride in our country (the "Home" of football) mixed in with dreams for the next World Cup, which always, unfortunately, seems to be misplaced once the tournament reaches its climax.
Along with a great video mixing real coverage with witty and ironic acting (see how many players and ex-players you can recognise!), the song became a huge hit, reaching No. 1 in the UK in 1996 and as a slightly revised version in 1998. And most importantly – unlike other "official" songs, the fans actually sung it at Euro 96 – in the stadiums, in the Tube, in the pubs and for many years after 1996/8. And no doubt it will get a good airing again this summer if England somehow manage to progress beyond the 2nd Round.
Whichever team you are supporting this summer, and whichever songs you are singing, I wish you all the best for the World Cup!
And remember ….I know it was then, but it could be again….
Phillip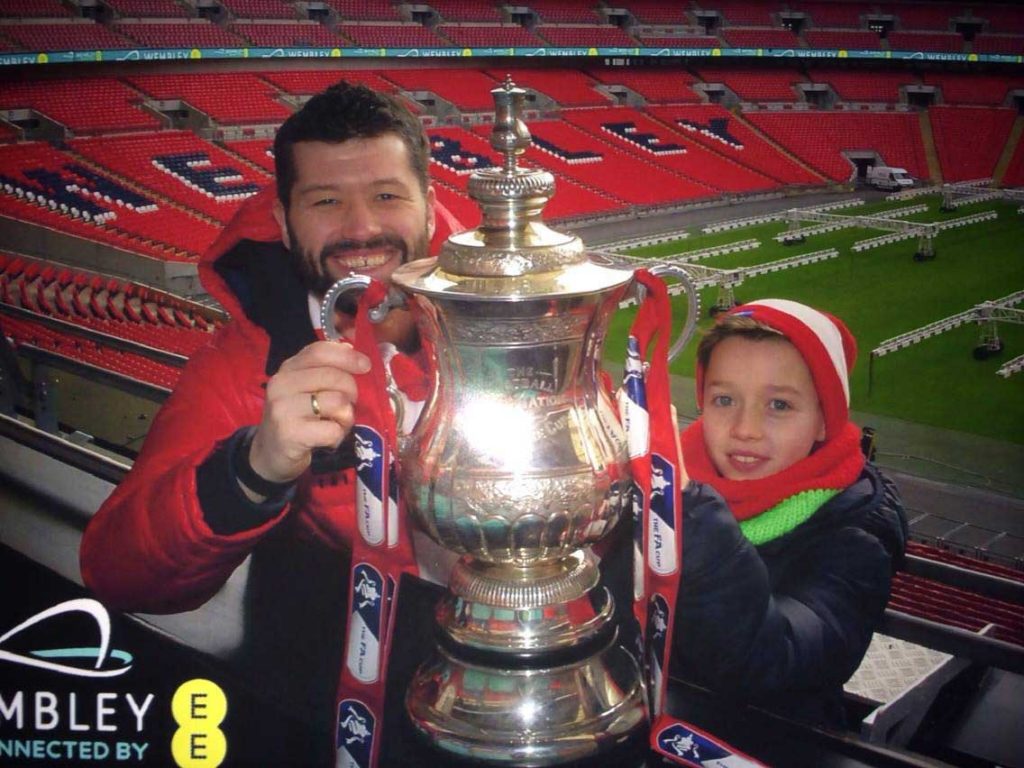 ---
---